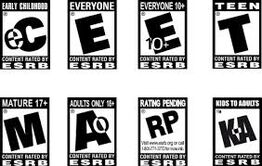 The
ESRB
is a rating company created in 1994 that rates video games. The ratings it uses are: eC, E, E10+, T, M, AO, and K-A.

"Now, off you go!! See if you can't finish this ridiculous article without my help!"
This article or section is a stub. You can help Donkey Kong Wiki by expanding it.