Donkey Kong Land


North American boxart of Donkey Kong Land for Game Boy.
Developer(s):
Rareware
Publisher(s):
Nintendo
Platform(s):
Game Boy
Release Date:
June 26, 1995
July 27, 1995
August 24, 1995

Genre
Platformer
Ratings
ESRB: Kids to Adults
Mode(s)
Single player
Media
Game Boy ROM Cartridge[1]
Input
Game Boy Buttons
Donkey Kong Land, known as Super Donkey Kong GB in Japan, was a video game developed by Rareware for the Game Boy. Released in 1995, it was a handheld follow-up of Donkey Kong Country. The game was also one of the few Game Boy games to feature a specially colored cartridge (yellow), which was also used on the sequels, Donkey Kong Land 2 and Donkey Kong Land III. It was also one of the first games to feature Super Game Boy special features, including a rendered jungle border across the television screen.
The game is often mistaken as a Game Boy "port" of Donkey Kong Country. Although this is true in the manner that the two games play the same using the same engine - it is false because not only is the storyline different (if only a little), but Donkey Kong Land has different levels, enemies and bosses than Donkey Kong Country.
Story
The game is set as a pseudo-sequel to Donkey Kong Country. Donkey and Diddy Kong tell Cranky Kong all about their recent Donkey Kong Country adventure. Cranky admits that he underestimated the success of it, but blamed it on the "advanced graphics" and the fact that "kids will buy anything nowadays". Cranky Kong proceeds to ramble about his older games but Donkey and Diddy ignore him, telling him that the gameplay was also a factor.
Cranky, still unsatisfied, arranges a bet for King K. Rool to again steal his grandson's banana hoard and force the Kongs to recapture it on an 8-bit handheld system as they have never been the stars of an 8-bit title. Donkey and Diddy head out once again to get their precious hoard back and to prove Cranky wrong.
Game Overview
Gameplay
Gameplay was based on the original Donkey Kong Country. The game is a sidescrolling adventure game starring Donkey Kong and Diddy Kong, and the two retain their abilities from Donkey Kong Country. As such, the game features the two Kongs available in gameplay, and each can be switched out when the player decides, but due to limitations only one Kong is displayed on a screen at a time (this was carried onto Donkey Kong Country's Game Boy Advance version). They must reach the end of the level in order to proceed to the next, until the end of the area where the boss is fought. Rambi and Expresso return, with their abilities carried over. Not much has changed with the two aside from Expresso's ability to defeat enemies such as Zingers by flying into them.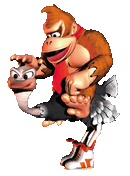 Due to limitations, only two animal buddies appear:
Rambi the Rhinoceros, who returns from Donkey Kong Country, also appears in the first level, "Jungle Jaunt". He is needed to break open some bonus level areas.
Expresso the Ostrich also returns from Donkey Kong Country, complete with his flying ability, though is oddly quite rare, and is usually found in bonus levels.
Items
The Kongs encounter many types of items in the game, mainly carried over from Donkey Kong Country.
Bananas return as the basic "coins" of Donkey Kong Land. 100 gives an extra life.
Banana Bunches are worth ten bananas, and are not as common.

Kong Tokens are new items found in Bonus Level that can be exchanged for more lives.
Extra Life Balloons are the basic lives of the game. They are displayed as hearts at the bottom of the screen.
K-O-N-G Letters do not grant an extra life, as they do in other games. Instead, collecting the K-O-N-G letters and finishing a level will save the game.

In addition, there are a few types of barrels found in the game, all carried over from Donkey Kong Country:
Wooden Barrels, common, rolling barrels used as a base weapon in the game.
DK Barrels function much like they did in Donkey Kong Country, summoning a lost Kong.
TNT Barrels are powerful, explosive barrels which easily clear the path of enemies.
Enemies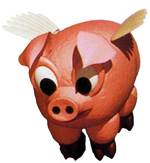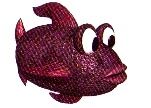 As with their previous adventure, the Kongs find a variety of enemies in the game. Most are from Donkey Kong Country, though some are new.
Bosses
Bosses appear at the end of each world.
Worlds and Levels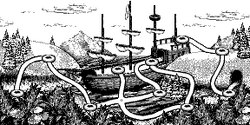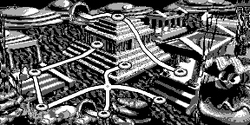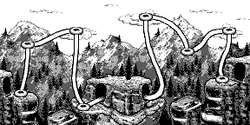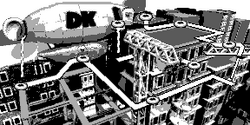 Gallery
Logos and Boxarts
Game Screens
Artwork of Unused Characters
Trivia
External Links
References